DOL – OWCP Federal Workers Compensation Same Day Appointments! Walk Ins Welcome!
By Jorge Rodriguez In Uncategorized On October 7, 2021
---
                 DOL – OWCP Federal Workers Compensation New Injuries & Illness
Reasons for Same Day Clinic instead of the Urgent Care & Emergency Room
Reduced wait time compared to your local Urgent Care & Emergency Room
You have the right to go to the doctor or clinic of your choice starting on day 1 of your injury or illness.
Significantly reduce federal workers injury claim filing errors and denial of claims with inexperienced federal workers compensation providers that have decades of experience in filing and treating  DOL / OWCP federal workers compensation injuries. Avoid the misfiling of your CA forms and the inexperienced mistakes that commonly occur in an Emergency Room or Standalone Urgent Care clinic.
Be seen by an Occupational Medicine or family nurse practitioner immediately, rather than being referred to one after an Emergency Room visit. If you experience possible fracture, sprain, strain, acute pain or illness, we have specialists on staff Monday-Friday to help address your injury quickly.  Your paperwork will be signed by an Occupational Medicine physician and uploaded into ECOMP fast, in order to expedite the appropriate medical care and reduce any chance of misfiling your claim affecting your pay check or benefits. M&R Medical & Therapy offers Same Day Clinic appointments on Monday through Friday from 8 am to 5 pm and can treat the same non-life-threatening injuries, occupation illness and disease cases to avoid long lines of an urgent care center or an emergency room. Example of typical work-related injuries that we can see immediately:
POSSIBLE FRACTURES
SPRAINS & STRAINS
WORK RELATED ILLNESS AND DISEASE
SUDDEN ONSET ACUTE BACK & LEG PAIN
NECK, ARM & HEAD INJURIES
CHRONIC REPETITIVE INJURIES
TENDONITIS & BURSITIS
FOOT & ANKLE INJURIES
HIP, KNEE & SHOULDER INJURIES
Our doctors and staff at M & R Medical & Therapy Centers understand the importance of providing exceptional, timely treatment and care to workers' compensation patients. We have decades of experience with DOL – OWCP CA FORMS and filling paperwork to establish claims appropriately and in a timely manner. We strive to work closely with patients, employers, insurance adjusters, nurse case managers, and medical specialty care providers in the area to coordinate the care of workers' compensation patients in a timely fashion because we understand your needs and expectations.
                                      What to do after your report your injury?
Step 1: Report your injury to the appropriate supervisor or designee.  You need to complete either form CA-1, "Federal Employee's Notice of Traumatic Injury and Claim for Continuation of Pay/Compensation" or form CA-2 "Notice of Occupational Disease and Claim for Compensation". A traumatic injury is one that can occur during one particular work shift on a single day. An occupational disease is a medical condition that has developed due to work activities performed over more than one work shift or a minimum of two or more work shifts. Both the CA-1 and the CA-2 are available on our OWCP forms page. Make sure you file the correct CA FORM.
Step 2: Your supervisor or designee will complete the employer portion of the CA-1 or CA-2, they will assist to help complete your incident report which is section 1-15 on page 1 and ask for you to sign the form and submit the entire packet to the Office of Workers' Compensation Programs (OWCP) Operations and Management Portal.  Be sure and be thorough on your injury statement. Be sure to keep a copy of everything for your records. You want to make sure you have a complete COPY of your CA-1 or CA-2 for your first visit and make sure the CA form is signed on the last page in the section named Receipt of Notice of Injury. 
Step 3: Request a CA-16  OWCP Form Authorization for Examination and/or Treatment from your supervisor prior to coming to the clinic. CA-16 Form is for DOL – OWCP federal workers who are injured and have not established a claim number and/or needing immediate medical care are afforded as a provision of OWCP, as an authorization to treat form that guarantees that the clinic you go to is going to be paid despite the new claim not having a case number or is under development. Be sure and request this form and have it filled out by your supervisor or designee and have them sign it prior to your appointment.
CA-16 is an authorization for an employee to obtain medical care or treatment from a doctor or medical facility of his or her choice following an injury or illness. Following a traumatic injury which does not require emergency care, the form must be issued within four hours after the injury or after request for medical care by the injured employee.
The form may be issued for an occupational illness or disease; however, it cannot be issued without the permission of the OWCP district office — a claims examiner or higher level OWCP person. When a traumatic injury requires emergency care, and a CA-16 cannot be provided at the time of the care, it will be issued to the source of emergency care within 48 hours.
Step 4:  CONTACT US  at 813- 877-6900 and we will walk you through the process, get you taken care of and provide you with all the assistance you need for successfully filing your claim. Experience makes the difference!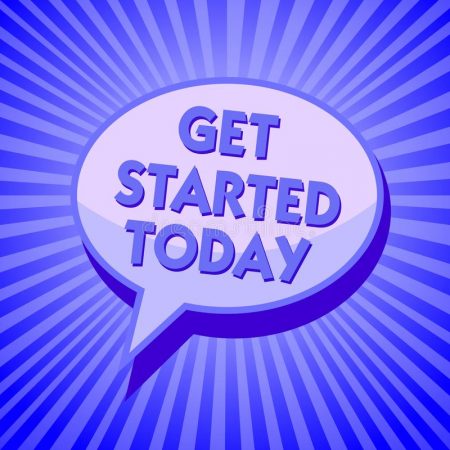 ---