Episode 17 Federal Workers Compensation Coffee Break Podcast – DOL OWCP Third Party Liability
By Jorge Rodriguez In Uncategorized On March 30, 2022
---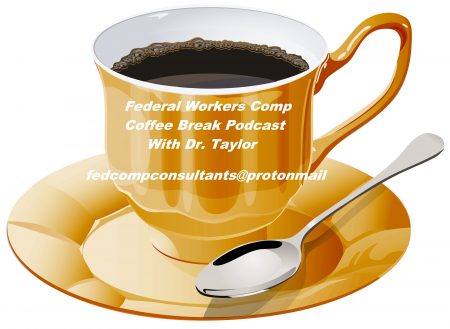 Federal Workers Comp Coffee Break Podcast
Federal Workers Compensation Coffee Break Podcast is about all things related to Federal Workers Compensation, FECA, OWCP, DOL & Longshore claim filing as an injured federal worker. The podcast is an educational and informative training on how to navigate the DOL, OWCP claims filing process for all types of injured US government and federal workers. The podcaster has 27 years in assisting with federal workers compensation as a consultant and trainer. The podcast is free and is educational. If you need help with anything related to a federal workers compensation claim…help is just a cup of coffee away.
Third Party Liability for DOL & OWCP Federal Workers Compensation Claimants
Importance to OWCP
These are the important topics that we are going to cover today that YOU  MUST KNOW…it can and will effect your case to the point of denial of your entire claim…so pay close attention to the next 4 statements…Ready Pins out …here we go… First…
•The claimant (that is You) is required to pursue damages.
•Injured workers (IW) are required to report any settlements obtained from the third party.
•Benefits can be suspended if claimant does not pursue damages or fails to report them.
•A portion of any settlement obtained must be refunded to OWCP.
Here is the link with the entire podcast information included: https://www.dol.gov/sites/dolgov/files/owcp/dfec/icstraining/thirdpartyliability/thirdpartyliability.pdf
Dr. Taylor's educational podcast utilizes his experience and history as a DOL – OWCP provider and his years of consulting and teaching all things federal workers compensation related. This is an educational short form format for learning how to successfully file federal workers compensation claims. So grab a cup of coffee and lets begin.
Dr. Taylor's contact information for more information or assistance is:
https://fedcompconsultants@protonmail.com
If you need a provider or assistance with a DOL claim in Tampa, Jacksonville or other areas of Florida you can make an appointment to see him and the other providers at his clinic at
813-877-6900
His clinic website is https://mrtherapycenter.com/federal-work-injury-blog/
---