Episode 36 Federal Workers Compensation Coffee Break Podcast- FECA Report of Earning Requirements
By Jorge Rodriguez In OWCP Training Modules On April 23, 2023
---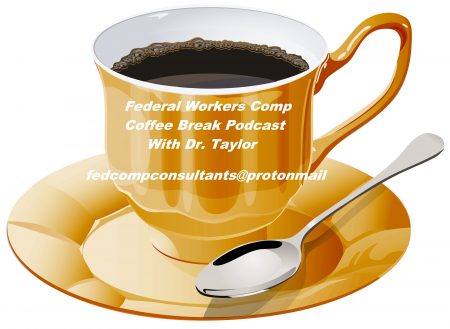 What earnings information must a government employee report?
An employee who is receiving compensation for partial or total disability must advise OWCP immediately of any outside employment, outside income (no matter how small) including any concurrent dissimilar employment held at the time of injury, even if the injury did not result in any lost time in that position.
The employee must report even those earnings which do not seem likely to affect his or her level of benefits. Many kinds of income, though not all, will result in reduction of compensation benefits. While earning income will not necessarily result in a reduction of compensation, failure to report income may result in forfeiture of all benefits paid during the reporting period.
There are two primary ways an injured worker will be asked to report: on OWCP forms CA-7 and EN-1032.
Section 3 of the CA-7 states: You must report all earnings from employment (outside your federal job); include any employment for which you received a salary, wages, income, sales commissions, piece- work, or payment of any kind during the period(s) claimed in Section 2. Include self-employment, involvement in business enterprises, as well as service with the military forces. Fraudulent concealment of employment or failure to report income may result in forfeiture of compensation benefits and/or criminal prosecution.
---