Episode 38 Federal Workers Compensation Coffee Break Podcast- OWCP Nurse Case Managers
By Jorge Rodriguez In Uncategorized On May 17, 2023
---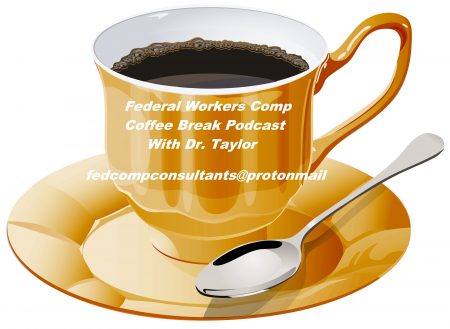 OWCP Contract Nurses
OWCP utilizes contracted nursing services in order to facilitate an injured worker's claim. OWCP nurse intervention program and other programs available are utilized by OWCP claims examiners to improve case management and/or reducing costs. The nurse intervention program provides a nurse to work directly with the employee with the intent of helping that employee return to the work environment as soon as possible. They are generally assigned for 120 days, but may be extended for longer periods if warranted. The nurses can fulfill different roles including:
Making assessments of the initial extent of the injury;
Coordinating treatment necessary for recovery;
Communicating return-to-work expectations;
OWCP nurses may be identified by the titles of "COP Nurse", "Field Nurse", or "Nurse Case Manager". The use of a contracted nursing by OWCP service is permitted by 20 CFR 10.310(a). OWCP has published a Field Nurse Handbook (FNHB) describing the roles and responsibilities of the assigned contract nurses. OWCP has separate guidelines for COP Nurses (during the initial Continuation of Pay period) and Field Nurses.
Link to the Field Nurse Handbook website:
https://www.dol.gov/agencies/owcp/FECA/regs/compliance/DFECfolio/FNHB-PT1
Nurse Case Managers can be helpful or a hindrance with your injury claim. Federal employees can elect whether to work with a Nurse Case Manager but be ready for potential retaliation and difficulties if you refuse to work with the nurse case managers. Federal employees have the sole right to select whether they want the nurse to be at their appointments with their treating physician. Federal employees can elect on whether to allow a Nurse Case Manager to be present during their physician visit or to talk to their physician after their visit. Federal employee's treating physician can ALSO chose whether or not to talk with a Nurse Case Manager or to allow them into their office.
Dr. Taylor's contact information for more information or assistance is:
https://fedcompconsultants@protonmail.com
If you need a provider or assistance with a DOL claim in Tampa Florida or in Oklahoma you can make an appointment to see him and the other providers at the clinic at 813-877-6900 in Florida or 844-625-5300 in Oklahoma City in Oklahoma.
---