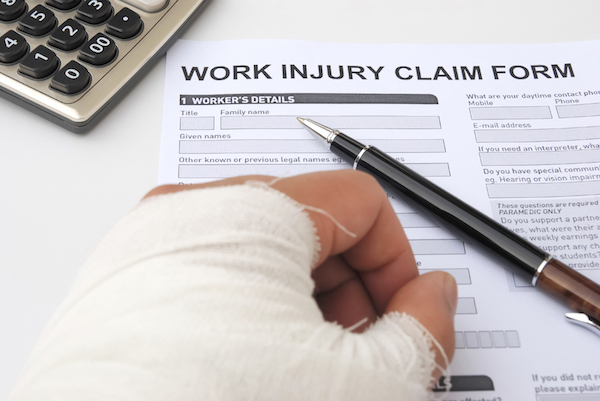 Federal Injured Employee Benefits
By Jorge Rodriguez In Uncategorized On August 6, 2020
---
Many times people are left lost after being injured on the job. Most people do not know that there are many benefits that a federal employee is entitled to after being hurt on the job. All medical bills are covered by OWCP. As long as the medical bills are related to your work related injury. No matter what type of form you fill out.
To protect everyone involved while filing a claim you should follow a few steps. While filing for the claim you must claim that the injury happened while preforming an on the job duty and the injury was solely caused on accident, with no intent to injure oneself or any other employee. Anyone who creates a false or fraudulent claim or anyone who knows or takes part in creating a fraudulent claim is subject to be punished by a fine or imprisonment.
Many times a claims examiner will try to push an injured employee to see one of there doctors. Most people don't know that the injured federal employee has the right to seek medical attention at any medical provider of there choosing. At that point the only one to have contact with the medical provider is the employee. If the agency contacts the medical provider it shall be in writing or via fax.
After the employee chooses a medical provider to seek medical treatment with, they should then follow all the necessary steps of that medical provider. All doctors appointments, therapy, and any medical services needed should be scheduled and done during the employees regular work hours. Since the injury happened during work hours and is filed as a workers compensation case there is no reason that the employee needs to use personal time to attend the treatment. With that being said the reason that is of such importance is because OWCP will reimburse the injured employee for there lost time from work because of there injury's. The correct form to file to claim lost wages is the CA-7 form. The injured employee will then receive one of two percentages for there reimbursement. Either 66.66% or 75%. The lower percentage is for a person with no dependents and the higher for someone with dependents.
Another thing OWCP will reimburse the employee for is there travel mileage to and from any treatments and or medical visits in general. Also including pharmacy visits. The form needed to be filled out for this reimbursement is the OWCP 915 Medical Reimbursement Form. Keep in mind that the employee only has up to one year from the date of service of which travel was used to be able to file for reimbursement.
For any questions give us a call at 813-877-6900.
---