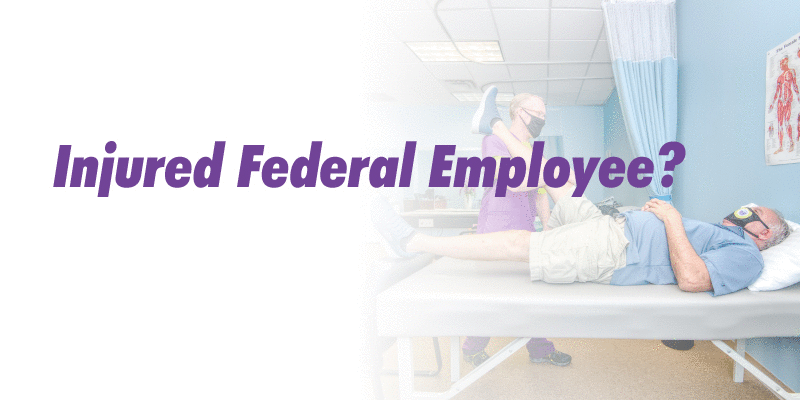 Injured Federal Employee?
M&R Medical & Physical Therapy Center is an approved OWCP provider here to help if you are an injured federal employee or develop an illness related to work. From OWCP claim assistance, DOL  paperwork to medical treatment and physical therapy we can help you properly file a claim and rehabilitate the injury as soon as possible. OWCP does have deadlines so be sure to call and complete your claim.
DOL – OWCP Federal Workers Compensation
Federal Workers compensation injuries for all government jobs are handled differently by the state or even privately. Anyone would want their injuries and case properly attended and documented, In order to do so you must make sure you go to the right place. M&R Therapy has much experience providing  proper documentation and care to assist Federal Workers in their claim. If you have any Further questions on how to begin and what forms to fill out, contact us now! We treat federal workers in all federal government positions, including the following:
Postal Employees
Veterans Affairs
TSA Employees
Longshore & Harbor
 Dept. of Defense
 Homeland Security
 Immigration & Customs
 Federal Bureau of Prisons
 Border Protection Agency
 Social Security Admin
 Internal Revenue Service
 And all other government services and contractors
Suffering From Personal, Work Related or Auto Accident Injury?
DO NOT WAIT ANY LONGER! It is important to evaluate even minor injuries as soon as possible to prevent further damage and begin the proper healing process. M&R Therapy center has many years of experience rehabilitating patients from a wide spectrum of injuries. Here are a few related categories of injuries we treat.
Auto Accident Injuries
The National Highway Traffic Safety Administration (NHTSA) calculates that there are over 5 Million auto accidents every year in the US alone. When injured in an auto accident it is crucial to evaluate and treat the injury as soon as possible. Due to the adrenaline you may feel after an auto accident, at times the pain may not come until later. Even if you do not feel pain it is still important to get checked out by our doctor to identify potential injuries that were accident related. Our doctors have much experience treating auto related injuries and will work with your insurer so you are compensated honestly for your injuries.
Personal Injuries
If you have suffered from a personal injury it is wise to get it looked at immediately. M&R Therapy has helped so many get back to feeling great again after a personal injury. If you are severely injured you must seek emergency treatment however, not all injuries are treated the same. Some injuries require a healing process or therapy to slowly get it back to functioning properly. Check out our Services Provided page to see what we offer or Call Now at (813) 877-6900