Personal Injury Rehabilitation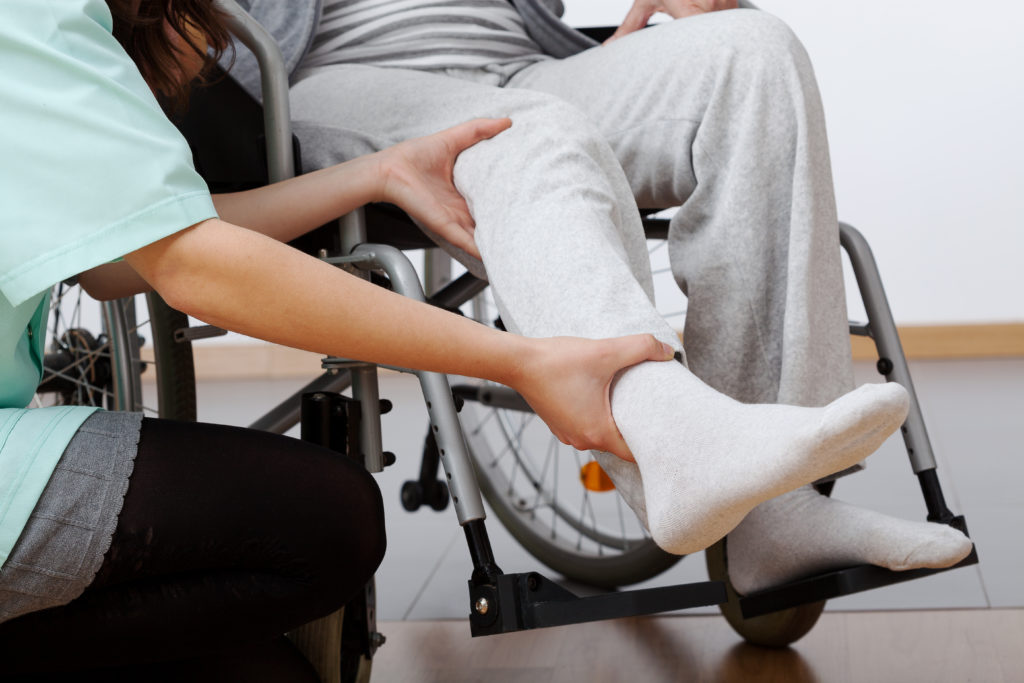 Personal Injury Rehabilitation
Rehabilitation and Physical Therapy are active forms of medical treatment which have been used to help an individual recover from her or his injuries. Rehabilitation of an injury is the most effective way to improve your recovery time which gets you back to your normal range of motion or mobility as soon as possible. The main concern of M&R Therapy Centers physical therapists is to help you recover from your injury. What should you do?
See Our Doctor – After your injury it is imperative you see our doctor so any pain or discomfort can be properly assessed and documented so you can get the best treatment and or medicine according to your injury. Our doctor will guide you in the right direction for a speedy recovery along with advice that might help you to monitor symptoms of potential injuries. If you make some sort of an injury claim, a delay in seeking medical attention does not look good in your claim since it can be argued that your injuries were not serious, keep you from getting the compensation you deserve.(PIP Claims must be treated within 14 days of the auto accident)
Curious of the services we provide? Click Here
Physical Therapy is A branch of rehabilitative health that uses specially designed exercises and equipment to help patients regain or improve their physical abilities.  Here are 10 ways you can benefit from Physical Therapy:
Reduce or eliminate pain –  electrical stimulation and hot or cold packs can help relieve pain and restore muscle and joint function to reduce swelling and pain,"
Avoid surgery – If physical therapy helps you eliminate pain or heal from an injury, surgery may not be needed. And even if surgery is required, you may benefit from pre-surgery physical therapy.
Improve your mobility – If you're having trouble standing, walking or moving – no matter your age – physical therapy can help. Stretching and strengthening exercises help restore your ability to move. M&R therapy also can provide wheelchairs, walkers and canes
Recover from a stroke – It's common to lose some degree of function and movement after stroke. Physical therapy helps strengthen weakened parts of the body and improve balance.
Recover from or prevent an injury – Physical therapists understand how different sports or activities can increase your risk for specific types of injuries.
Improve your balance and prevent falls – When you begin physical therapy, you will get screened for fall risk. If you're at high risk for falls, therapists will provide exercises that mimic real-life situations. Therapists also help you with exercises to improve coordination.
Manage diabetes and vascular conditions – As part of an overall diabetes management plan, exercise can help effectively control blood sugar.
Manage age-related issues – As you age, you may develop osteoporosis or arthritis, physical therapy is imperative to help these issues.
Manage heart and lung disease – While most patients will complete cardiac rehabilitation after a heart attack or procedure, you also may receive physical therapy if your daily functioning is affected.
Help your child manage a medical condition, injury or movement problem – Physical therapy can help children with everything from improving fine motor skills to caring for neurological issues such as cerebral palsy to recovering from surgery.
Personal Injury Protection Claims in Florida (PIP Claims)
What is personal Injury Protection?
Personal Injury Protection or (PIP) is a type of no fault insurance coverage that pays lost wages and medical bills in the event of an accident in Florida. A PIP claim is the claim that you are making against your insurer about medical bills and lost wages. Your insurer will pay your medical bills and will reimburse you for some or all of your lost earnings up to the amount of your claim or up to your state's no fault limit, whichever is lower. Check out Florida Statute 627.736 (1)(a) 1
If you are not treated within 14 days of your auto accident then no PIP coverage applies. Call M&R Therapy today for more information (813) 877-6900